Contact us
Shirley Xie
E-mail:market@special314.com
Whatsapp:0086-13424425927
Skype:shirelylovelife
Application
-Military police and shooting training
-IPSC-IPDA-3GUNS shooters training
-Shooting experience area of National Defense Education Base
-Shooting Enthusiast


The L17 laser shooting simulator fully simulates the operation of real handguns, including the functions of electric recoil, electronic magazine, last round hold open, trigger wall and loading. Besides, the size of it can meet the requirement of regular holster, which improves the safety and efficiency of training and saves the training cost and
time.


Product features

1. Electric recoil




2. Electronic Magazine
A. Design of the bullets



(Grid will reduce one by two shots)

B. Last round hold open




3. Trigger Control
(1) Hammer Percussion



(2) Pound force: 3.6-6.2LB
(3) Trigger stroke (A —> B —> C)
(4) Combination bit (B)


4. Application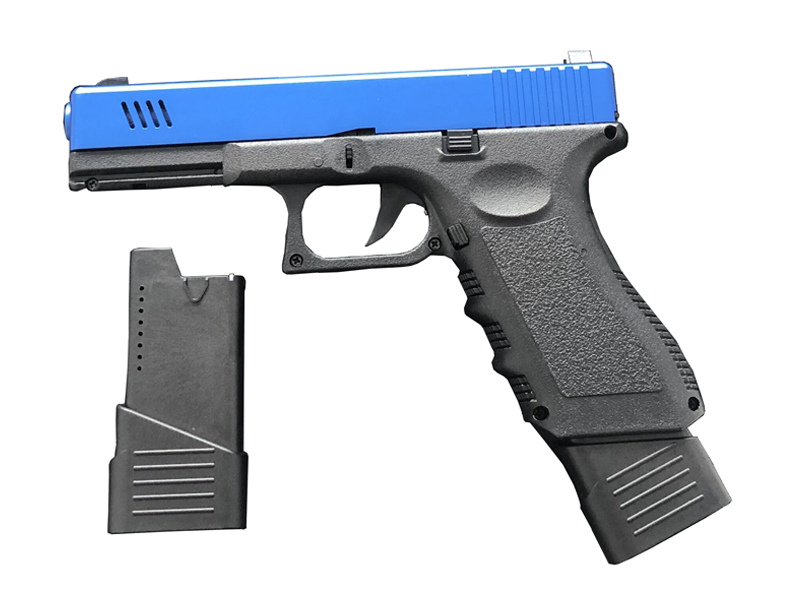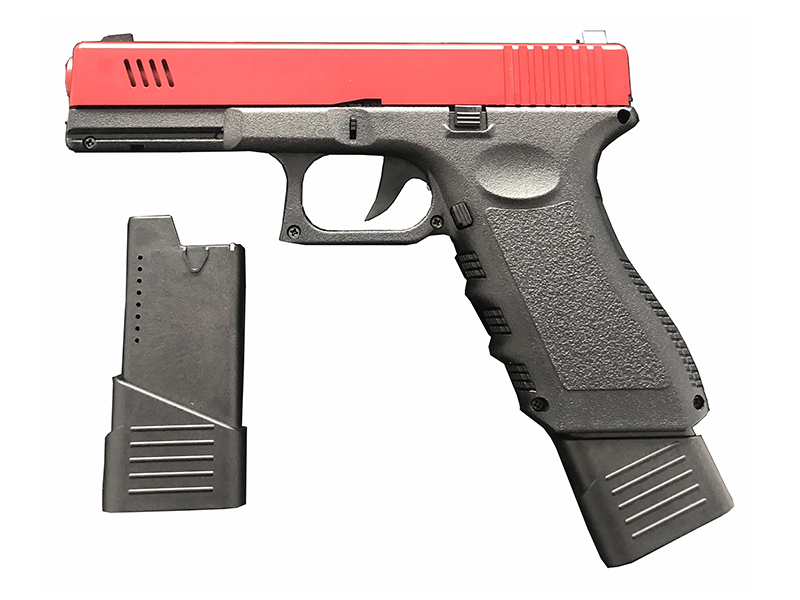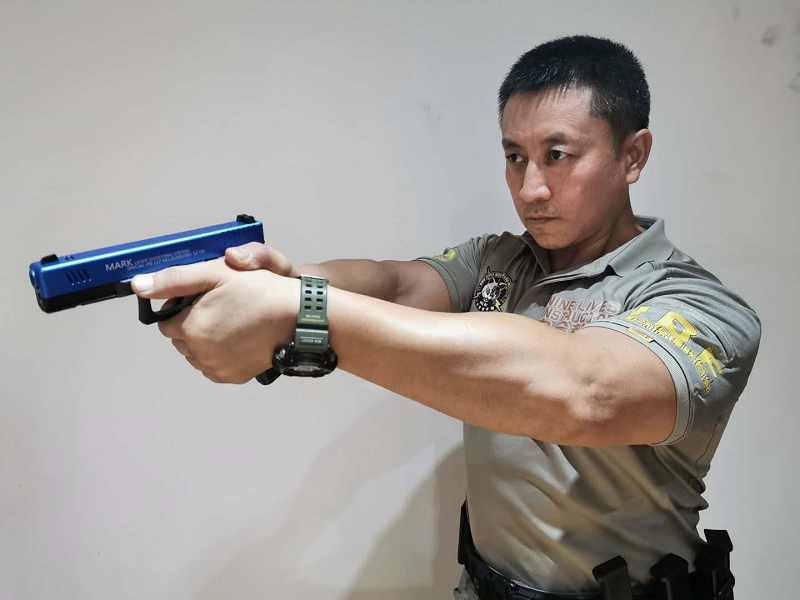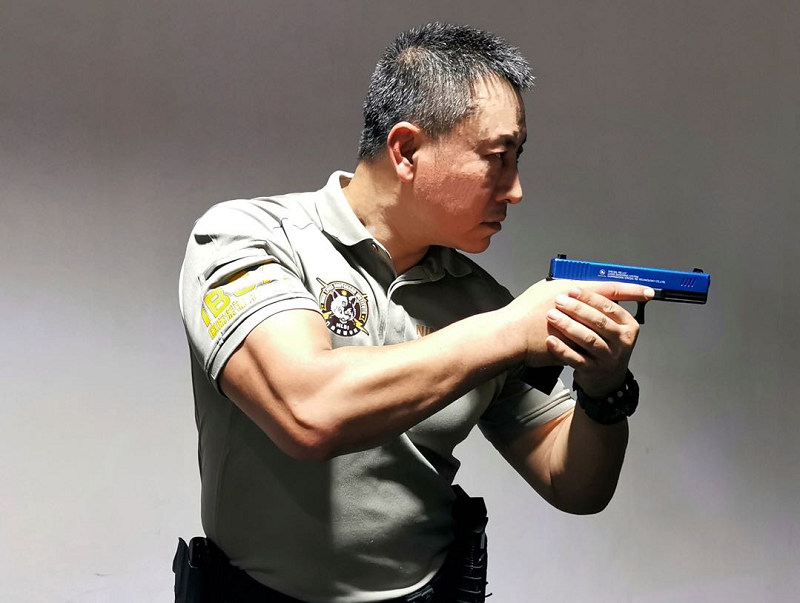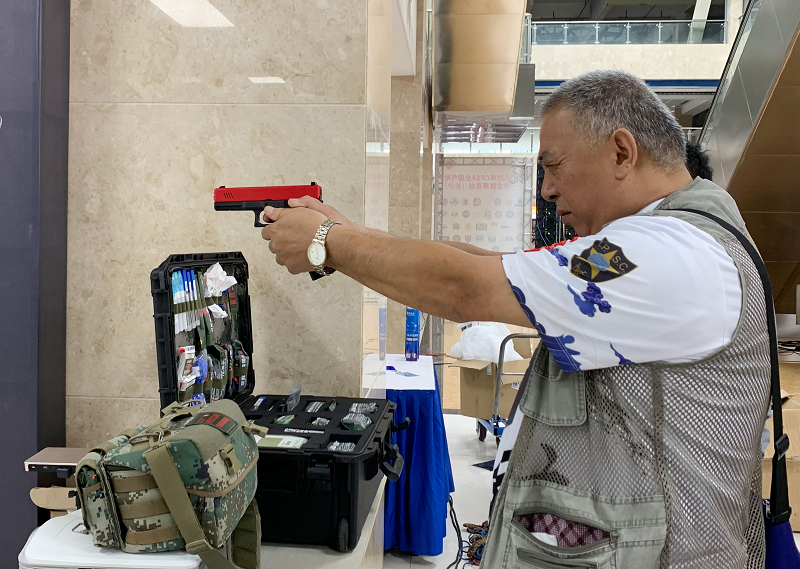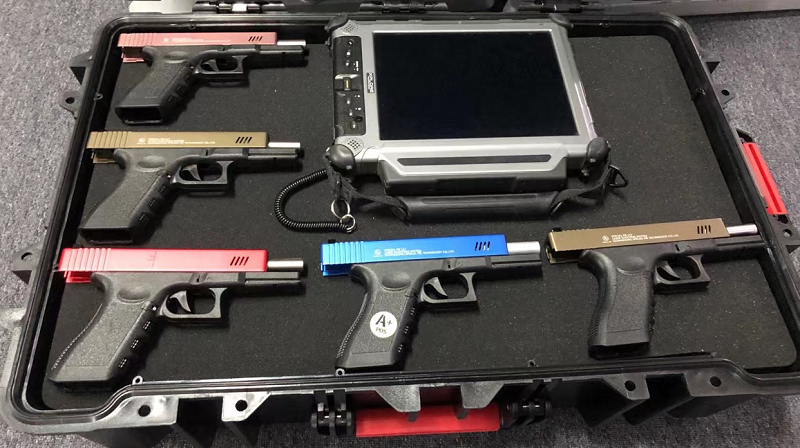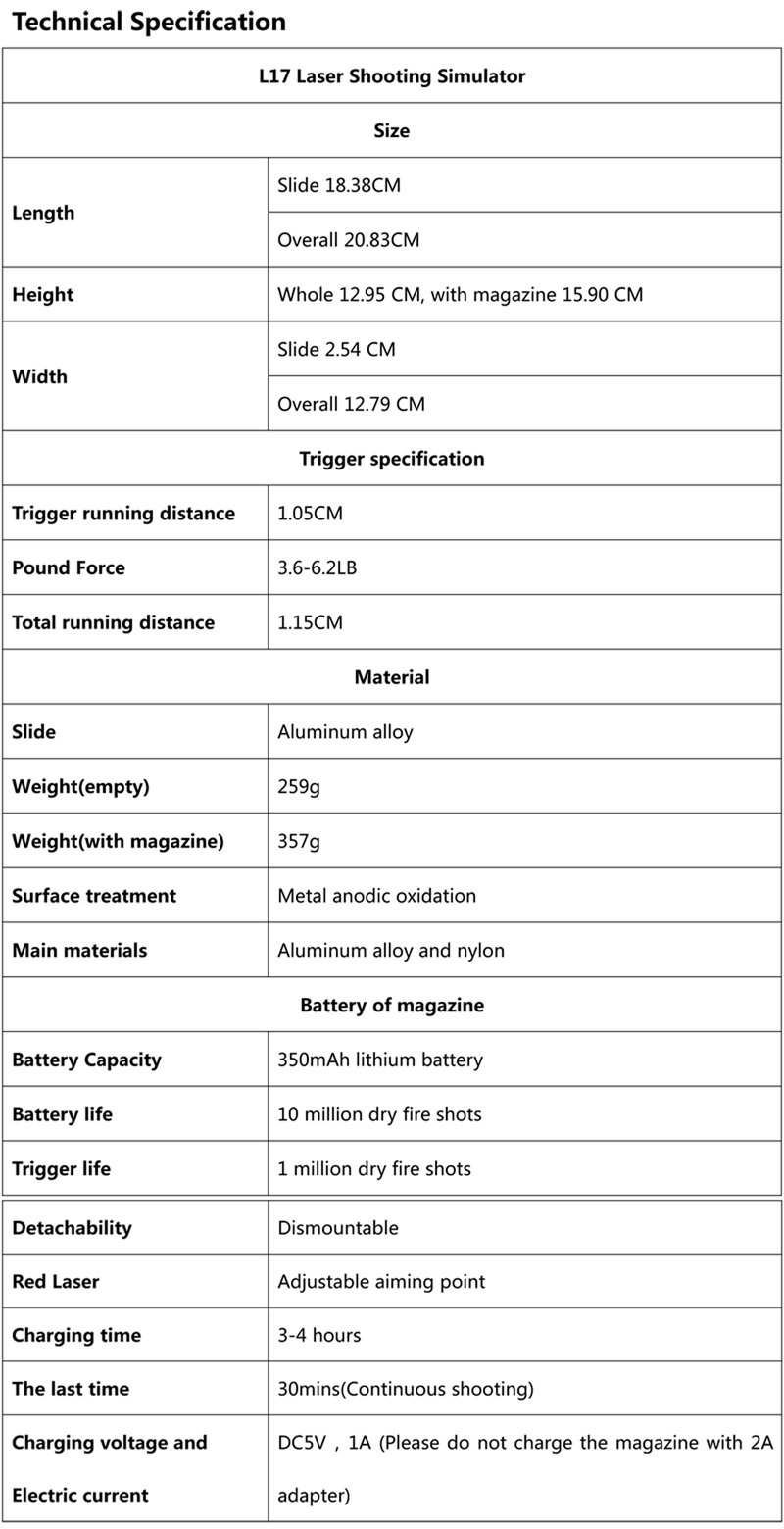 L17 Laser Simulator User Manual



1. Product list


1.1. Laser Simulator*1
1.2. E-Magazine*2
1.3. E-Magazine Charging Cable*1



2. User Manual
2.1 There are indicator lights on both sides of the magazine.A list of 8 show the remaining elasticity, it will decrease as it fire shots more (a flash counts as a shot) and the bullet quantity can be written by software(1-16 shots or infinite shots)
The indicator light on the other side is the charging status light, which will automatically go out after completely charged.

2.2 When withdrawing the magazine, the magazine lock should be pressed into position and the magazine will automatically fall off. It is forbidden to forcibly pull out the magazine

2.3 Using the simulator to practice shooting should strictly obey standard shooting procedures. Forbid shooting with the hand holding the magazine. Forbid stopping the recoil movement of the slide during shooting. These two wrong operations above will cause damage to the simulator and the magazine.

2.4 There are two possible reasons for the laser simulator running fire:
The first is caused by the low power of the magazine, please use the mobile power supply (or USB adapter whose currency is lower than 2A) to charge the magazine in time.
The second reason is that the magazine has not been installed properly. Please press the release button to take out the magazine and then reinstall it.

2.5 Please use the portable power supply or the USB adapter of 0.5A-1A to charge the magazine.Forbid using an USB adapter above 2A to charge the magazine.When the magazine is fully charged, a single green charging indicator on the back will go off.

2.6 When the laser simulator is not used, please remove the magazine, otherwise the power in the magazine will be used up

2.7 Do not violently drag the slide and press the trigger hard to avoid damage to the simulator.

2.8 Do not violently disassemble the laser simulator without the guidance of a technician, otherwise the after-sales service will be charged.

2.9 Simulator needs regular maintenance, users are kindly suggested to lubricate the key position of the simulator with lubricating grease by pressing the trigger about 1000 times. The position includes sliding rail, main transmission gear, rack and hammer next to the floating lock

2.10 When disassembling and installing the slide for maintenance, the magazine must be released in advance. Disoperation will easily make the sensor misjudge and lead to damage to the gear box.