Shot timer is a specialized device used to record a shooter's scores.It can accurately record the time of each shot and the total time.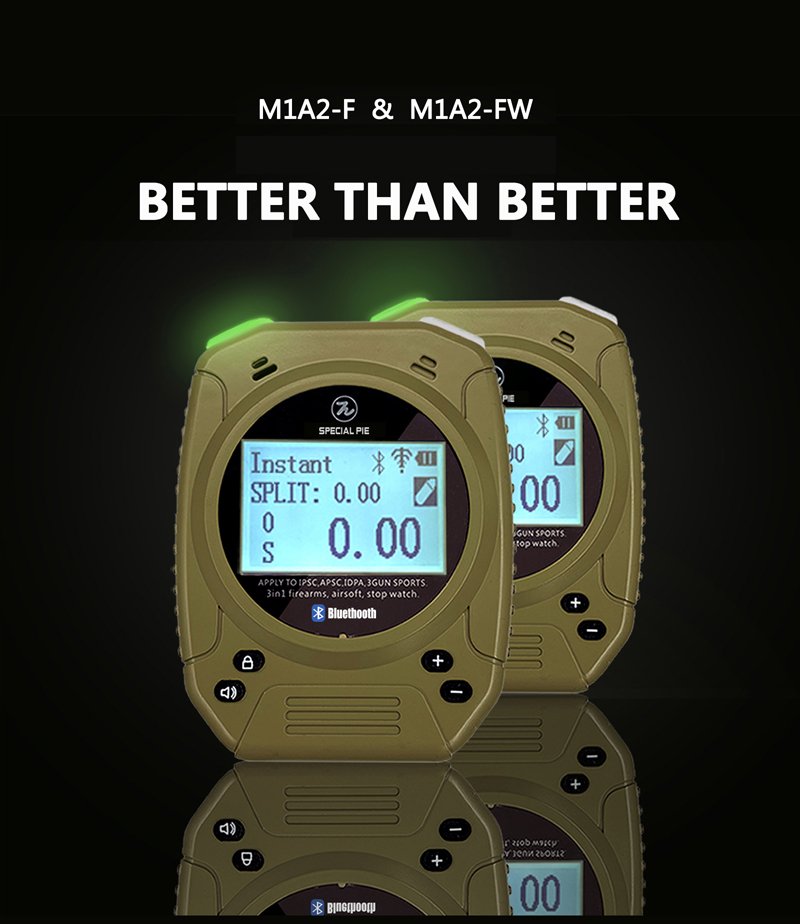 In order to help the shooters record shots time easier to improve their shooting skill and assist RO to record the scores in shooting competitions.

Special Pie R&D add Bluetooth function to the newest shot timer, model is M1A2-F and M1A2-FW, which will be officially launched in April.

It not only supports the Practiscore APP and but also is compatible with the APPs developed by Special Pie in the future.