Product Overview
The auto peeling off target paster box contains 1000pcs 20mm diameter kraft target stickers. It is often used in shooting range for covering the bullet holes in carboard target, which can prolong the target's service life.
Besides, it features a strong adhesive that securely attaches the circle stickers to the target. What's more, the auto-peeling off design makes it be used more efficient and convenient.
Not only it is easy to access and store, but the sticker box is equipped with tactical buckle holes for easy portability.
Application: Shooting training and competitions, IPSC, USPSA, APSC IDPA.
Product Features
1. Exclusive automatic peeling off sticker design, which can automatically stripping the circle stickers.
2. More convenient to use and store, a box of 1000 circle stickers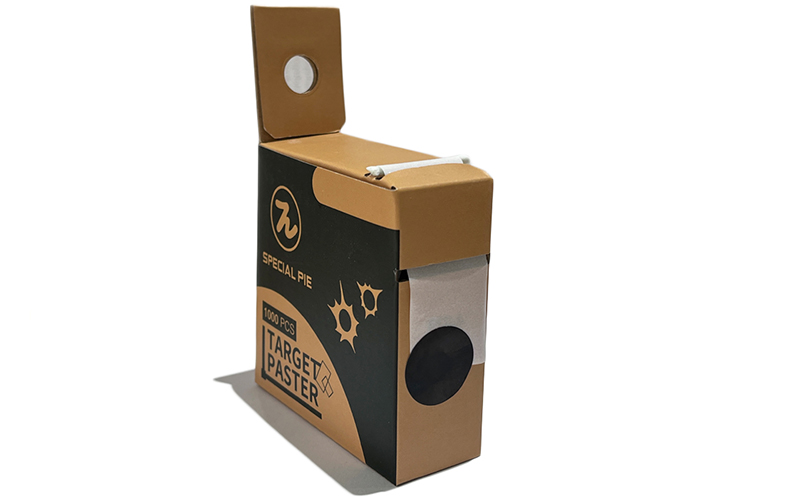 3. Reserved hanging holes, with tactical buckle, easy to carry.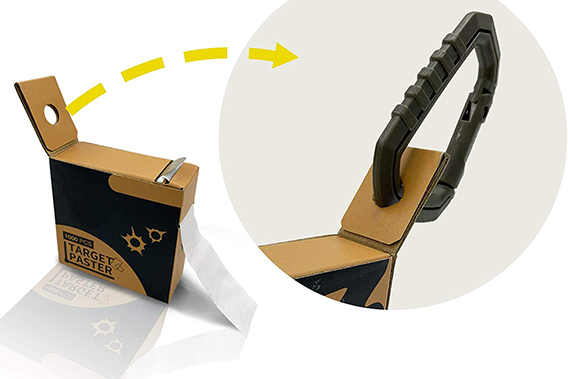 4. Three sticker colors to meet different needs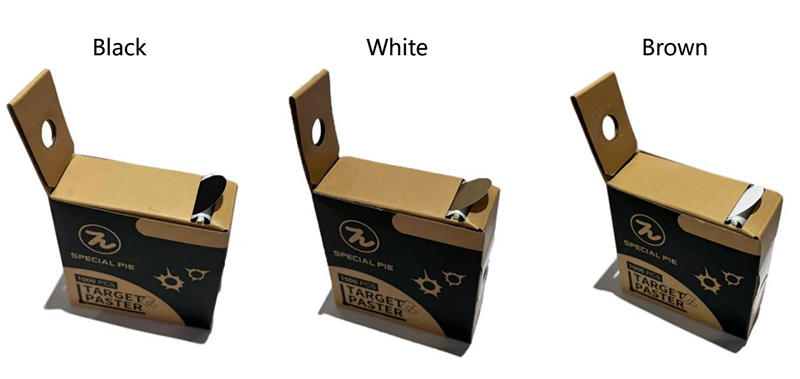 Application