PROFILE
Shot timer is a device that responds to sound of gun shots, record the time that it occurs. They can give a start signal, usually a beep of some sort. M1A2 shot timer is suitable for military, police shooting training, IPSC, IDPA, 3GUNS and hunters. M1A2 is designed to improve your shooting skills. Whether you are law or military enforcement, competitive shooter or a hobby shooter .It is now widely used in military and police shooting training, professional shooting sports competitions in various regions and countries.
1. FUNCTIONS(THREE IN ONE):
1.1 FIREARMS MODE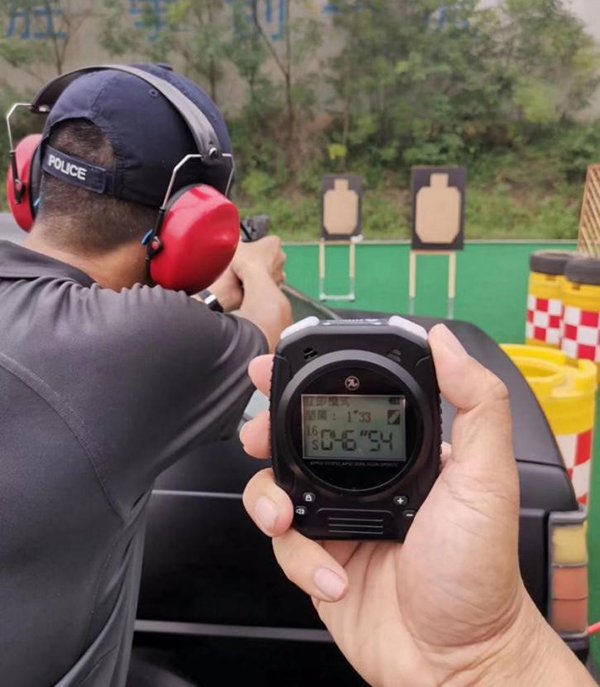 AIRSOFT MODE(wireless and wired versions)
STOP WATCH
For athletes and coaches in the race before the start time countdown and other situation that needs to use stopwatch function.
2. ADVANTAGES
2.1 Silicon buttons with working status indicator light.

The indicator light will guide user the next operation, visually see the working status of the device. Easier for shooters to operate.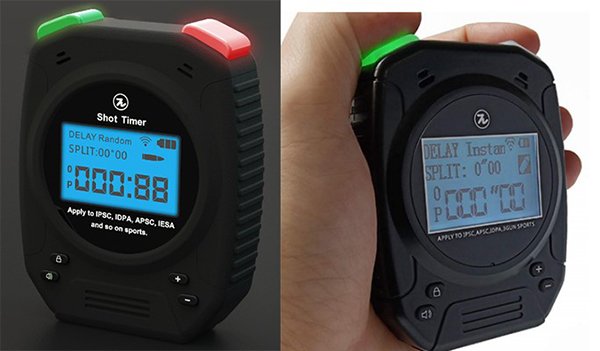 2.2 Automatic backlight screen.

After hearing the gunshot, the screen will be light automatically. So the data showing on screen are still clear, suitable for outdoor use under strong light conditions.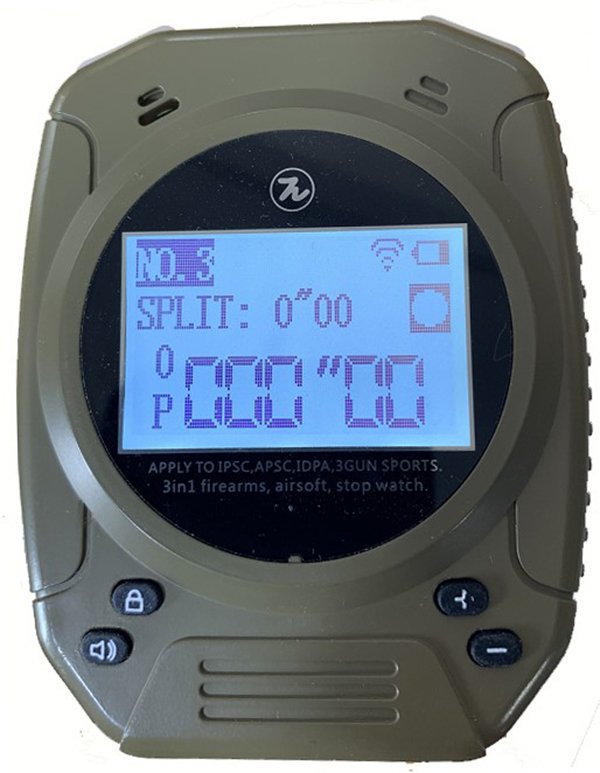 2.3 Automatic echo filtering

Under closed indoor environment, interference filtering within a limited time is automatically eliminated to ensure accurate timing.

2.4 Quick access key

Under non-timed state, press the lock button for 2 seconds to quickly enter the sound and sensitivity adjustment page.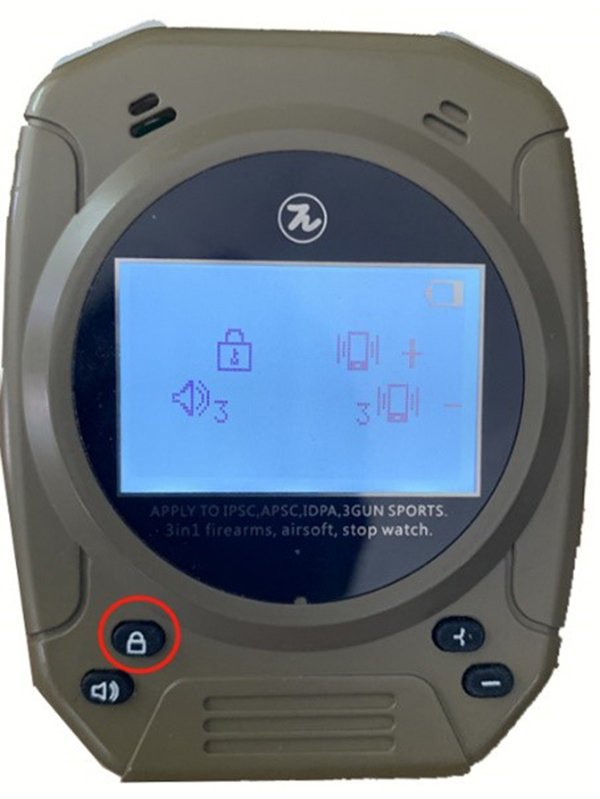 2.5 Automatic shutdown

Under power saving mode, you can customize the automatic shutdown time. When the device is in non-operating state for your customized minutes, it will automatically shut down to save power.

2.6 Back clip

When device is buckled on the training belt, it is more convenient for shooters to operate and view data. It can also be hung on the chest or backpack, easy to carry.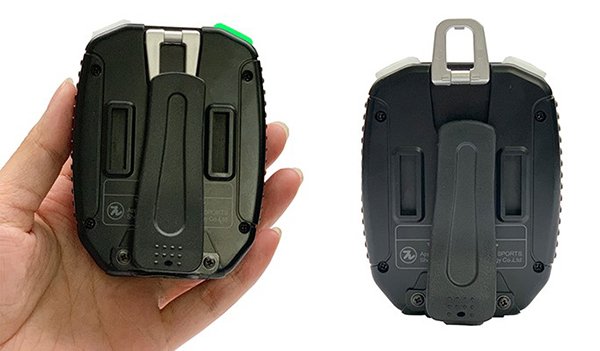 2.7 Shot timer can be wireless connected the LED large-screen display to
make scores be clearer at a stage.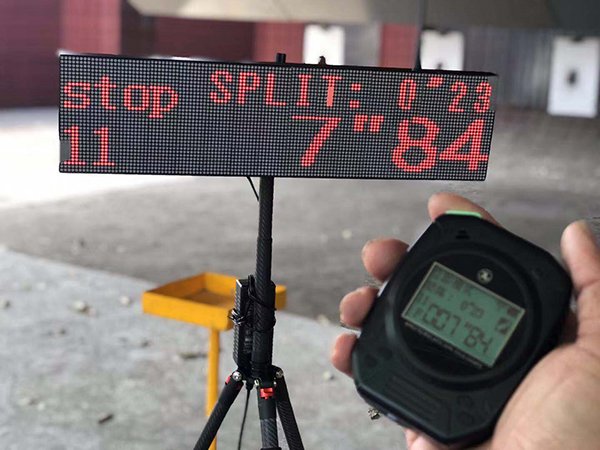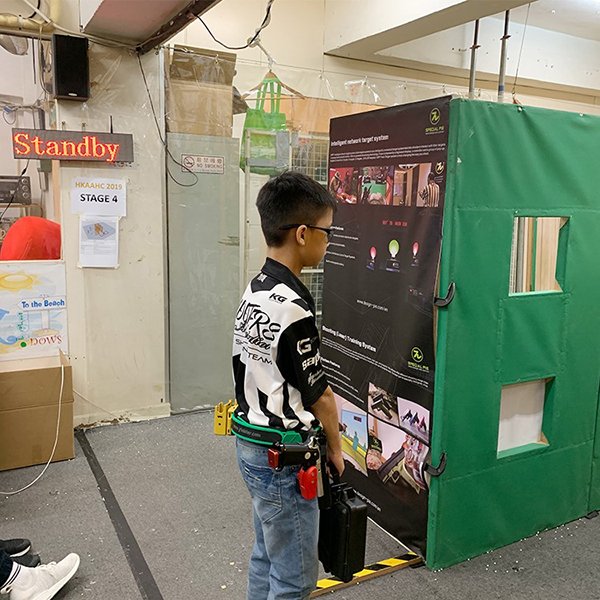 APPLICATION

(Military police training and international competitions)

1) Military and police shooting training in many areas.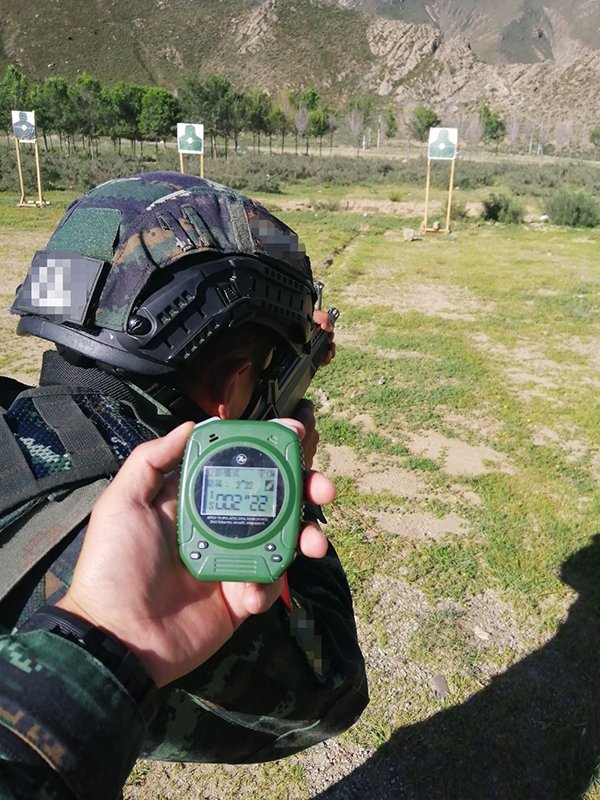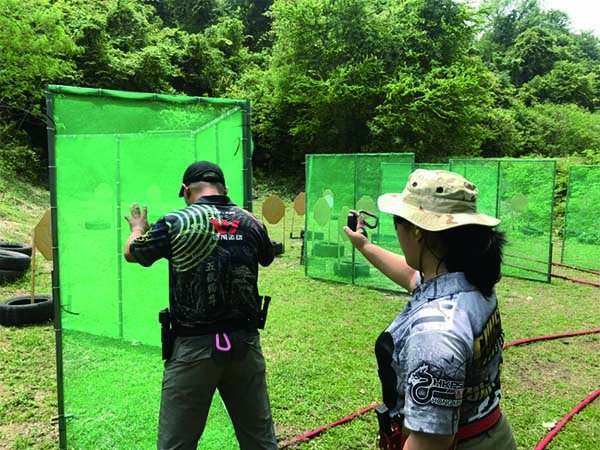 2)Special Pie APSC airsoft timing system was used in all 32 scenarios in the competition of IPSC Action Air Championship in 2018 in Hong Kong.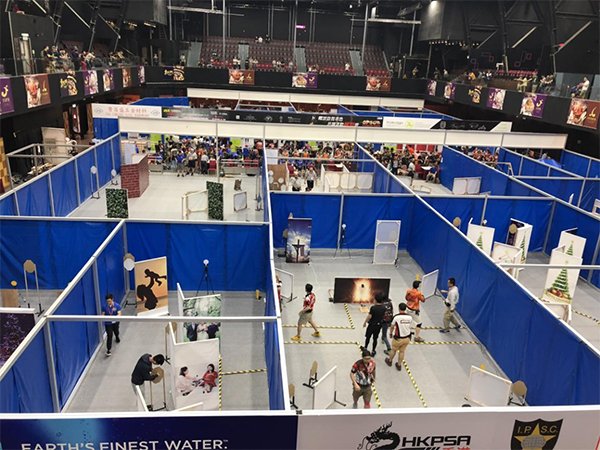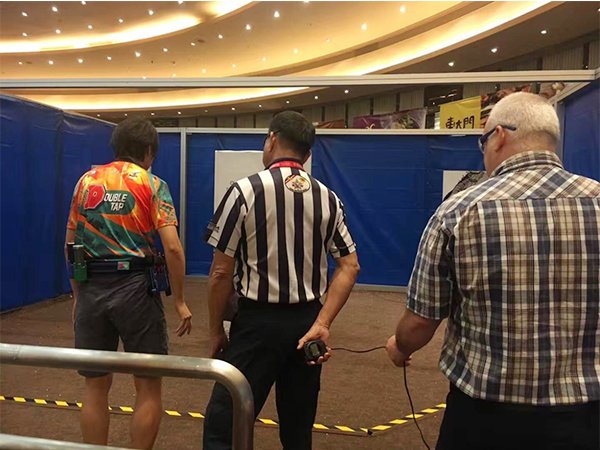 3)2018 IPSC level 3 competition in Laos(RO use it)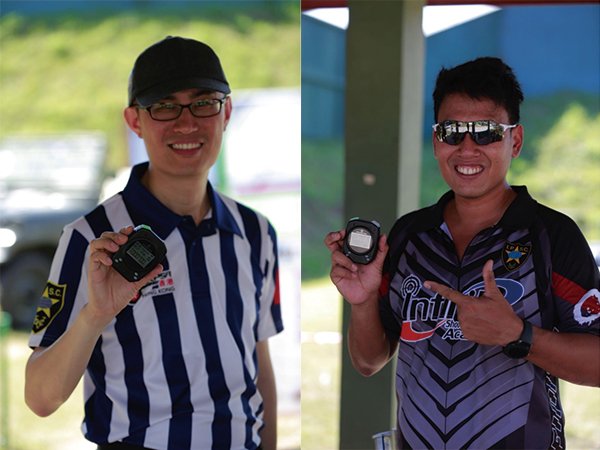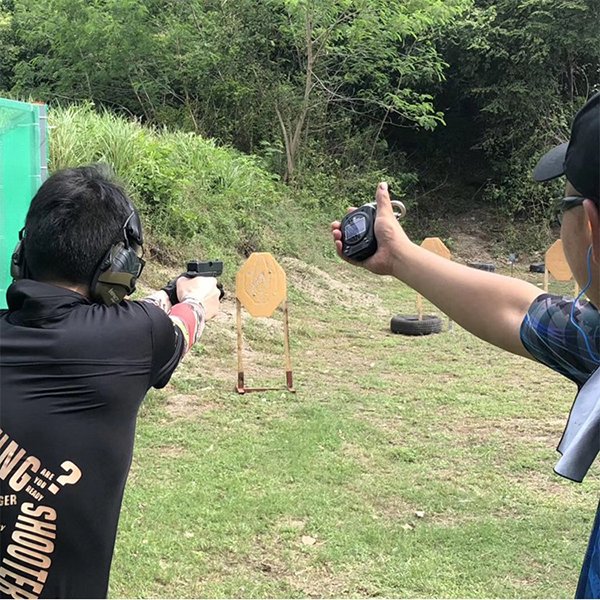 4)M1A2 was used in 2018 IPSC Leve 3 Competiton in Taiwan(Taipei)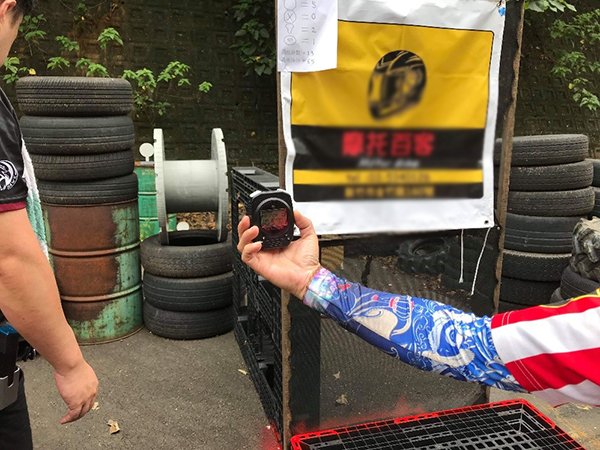 5)2019 IPSC level 3 Competition in HongKong(All use wireless APSC airsoft timing system, with large LED screen)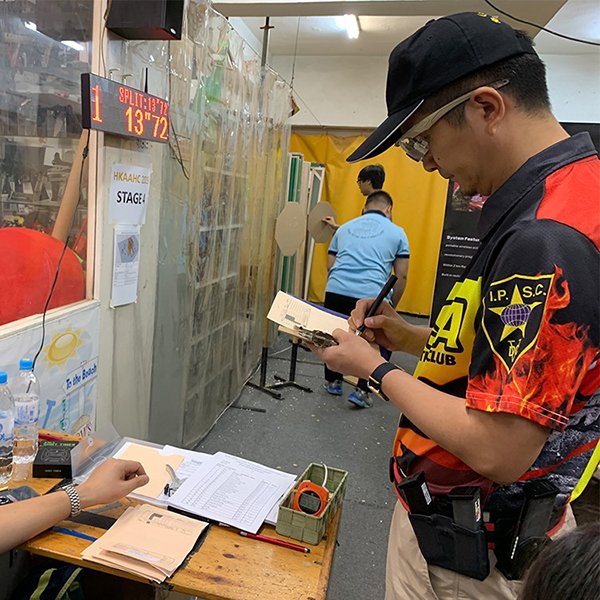 6)2019 TPSC level 3 competiton in Taiwan(All use wireless APSC airsoft timing system)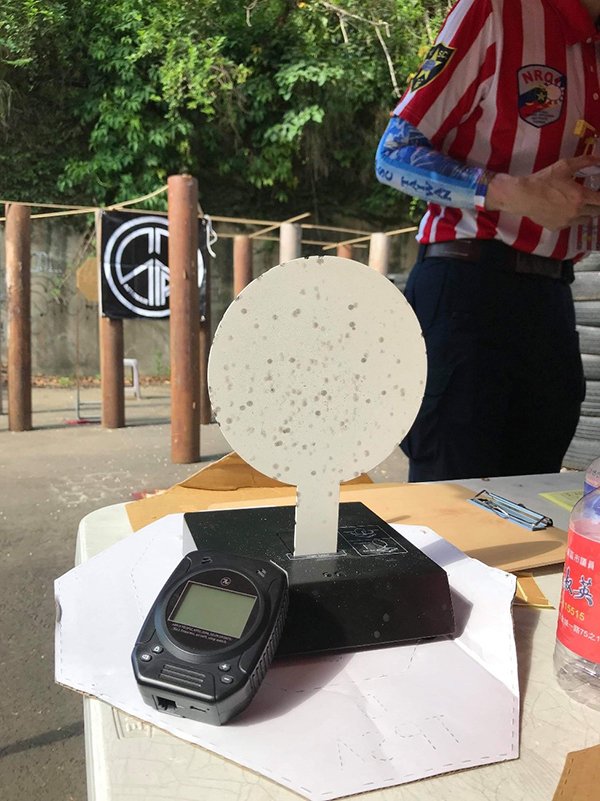 7)In the CPSC held in Thailand,RO all USES M1A2 shot timer.